Services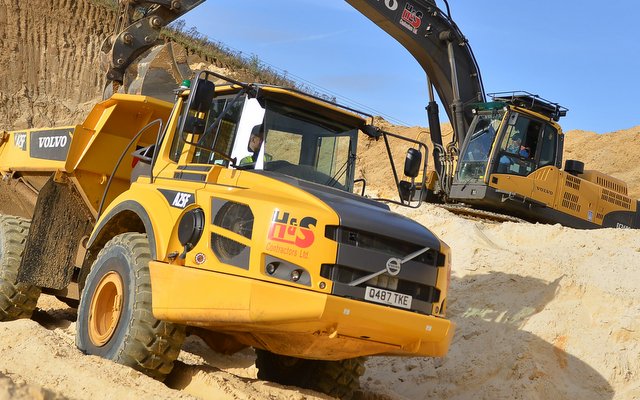 Earthmoving
Site reclamation
Site clearance
Quarrying
Landfill
Golf course construction
Landscaping
Agricultural reservoirs
Recycling
We have worked for many years for some of the industry's largest producers of aggregates and can offer a complete crushing and screening service for our customers.
Materials
We are able to supply a wide range of services in this sector of the industry. i.e.:
Extraction of all types of materials including:

Clays
Chalks
Aggregates
Sands
Ashes
Glass
Compost

Stockpiling and final bulk haulage or single delivery of the end product.
In addition to the maintenance and servicing of our own fleet, we are able to offer a full maintenance repair service to our customers for their own machines. The work is carried out by our skilled team of fitters and is undertaken either on site, or in our own extensive workshops.